24 Hour Emergency Plumbing Services
24 Hour Emergency Plumbing For Your Home And Business
24 hour emergency plumbing services are vital for households and businesses alike. In a real plumbing emergency, time is of the essence, and that's where we come in. Our team of licensed plumbers is available to serve you around the clock, 365 days a year. We understand that plumbing emergencies can happen at any time, and that's why we're always on call and ready to respond within the hour.
We commit to delivering quality workmanship that exceeds your expectations at our company. As Master Plumbers, we handle all kinds of plumbing emergencies with great skill and experience. We stand behind our work and offer a free fix if something breaks down as a result of our work. Your satisfaction is our top priority, and we guarantee it.
Our friendly and knowledgeable customer service representatives staff our 24 hour emergency plumbing hotline, ready to handle your calls 7 days a week. Upon receiving your call, we dispatch our nearest mobile plumber to your location. Our mobile plumbers possess the latest technology and tools, allowing them to identify and fix any plumbing issue immediately. We use our GPS tracking system to quickly dispatch the closest and most qualified plumber, ensuring that they complete the job correctly on the first attempt.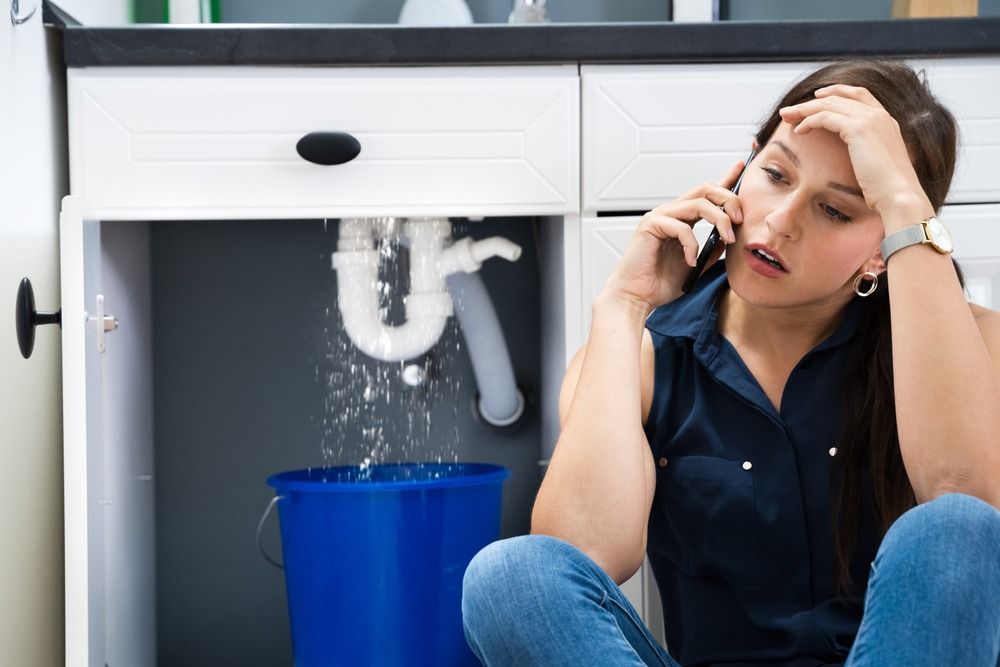 A Plumbing Emergency Can Happen At Anytime
Look no further than 24 Hour Emergency Plumbing for all your home plumbing needs. We dedicate ourselves to restoring your plumbing system quickly and efficiently as a team of professional plumbers. We offer a wide range of services, including pipe repair and installation of new plumbing systems. Trust our licensed experts to handle all of your plumbing needs with care and precision.
When it comes to commercial plumbing, you need a reliable plumber who can get the job done right. Your business depends on it. Look no further than our team for all of your plumbing needs, from emergency repairs to installation of new water filter systems. Our team is fully insured and backed by our Master Plumbers guarantee, ensuring that you receive only the best service.
We know that large custom plumbing systems require special attention and experience. Our plumbers have what it takes to design, install, and repair any custom plumbing system. We can help you design a unique plumbing solution that works perfectly for your needs. So whether you need a custom plumbing system for your home or business, our experts are here to help. Give us a call today and see the difference a professional plumber can make.
Don't let plumbing problems take over your life! Visit our plumbing blog and get expert tips and advice on how to keep your pipes flowing smoothly. From DIY fixes to in-depth guides on pipe maintenance, we've got everything you need to tackle any plumbing challenge. Discover the secrets to keeping your plumbing in top shape today!
Around-The-Clock Plumbing Rescue
When plumbing disasters strike, you can count on our dedicated team of experts to provide swift assistance with our comprehensive range of services. Our 24-hour emergency plumbers are always ready to tackle any plumbing issue, offering a reliable and efficient solution whenever you need it. With our round-the-clock availability, you can rely on our 24-hour plumbing service to be there for you no matter the time or day.
Our commitment to your satisfaction drives us to deliver a top-notch 247 emergency plumbing service, ensuring that your concerns are addressed promptly and professionally. Rest assured, an emergency 24-hour plumber from our team will be at your doorstep to handle the unexpected and get your plumbing back on track.
Even If It's Not A Plumbing Emergency, We Can Help!
Simply fill out our online form and choose a date and time for one of out representatives to come out to your property and assess your plumbing issue and provide you with an obligation-free quote.
Frequently Asked Questions
What is considered a plumbing emergency?
A plumbing emergency is a situation that requires immediate attention and intervention from a professional plumber to prevent severe damage, health hazards, or disruption of essential services.